Misdemeanors
Keep Calm – Let Hillman Handle It!
In the Arklatex, with the onslaught of our casinos and our tourism industry booming, many visitors find themselves immersed in the "laissez les bon temps roulez, let the good time roll, spirit of our city. With tourist flocking to our city and the parties running year round, from the Red River Revel to Mardi Gras, our citizens and visitors often find themselves caught up in the fun. We cannot forget that  intoxication is no excuse in the eyes of law enforcement if laws are broken. As a result, many local citizens, vacationers and business travelers have experienced a run in with our local police. My experience has shown many misdemeanor infractions are the result of intoxication.
Fortunately, with timely intervention, negotiation, and preparation by an experienced criminal defense lawyer, the impact of the offense can be minimized. Because of how quickly these matters are often resolved timing is critical. Even when the case cannot be quickly resolved, an attorney can often waive your presence on misdemeanor infractions and handle the matters in your absence, preventing you from missing work or having to travel back to our city.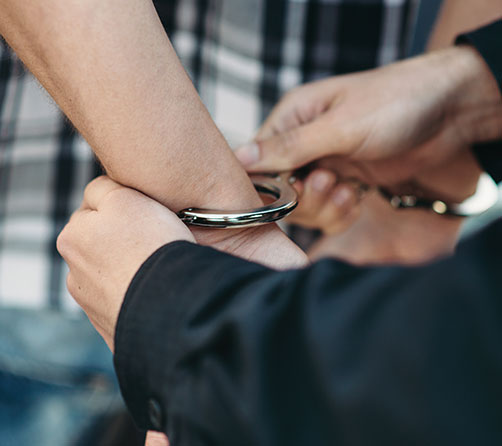 Misdemeanor offenses in Louisiana are crimes where the maximum penalty is one year or less in jail. As a result of the penalty range, the procedures surrounding the prosecution of misdemeanors offenses is often faster than those of felonies. When facing a misdemeanor offense, in most cases, you have the right to a trial by judge only. Many people don't realize that some of our city courts, like Shreveport City Court and Bossier City Court, are courts of limited jurisdiction that handle solely misdemeanor criminal matters and traffic matters. They do not litigate felony offenses. When a matter is pending in one of these venues the process is often expedited. These courts are efficiently designed to handle these infractions. Whether a case is assigned to city court or district court is determined by where the infraction took place, either within the city limits or in the Parish.
There are several Louisiana laws which allow you to negotiate a plea pursuant to Louisiana Code of Criminal Procedure article 894. Should you be able to plea pursuant to that article, the imposition of the sentence is deferred and you are placed on probation. Upon the successful completion of probation, you may have the court set aside the conviction and dismiss the prosecution. This dismissal of the prosecution has the same legal effect as acquittal, and, in turn, the you can have the entire matter expunged from your record. This enables people charged with misdemeanors to have their rights reinstated.
Whether the misdemeanor stems from a little too much fun at one of our local festivals or a night in our local casinos or restaurants, a skilled attorney can assist you in navigating this process. The Law Office of Larrion L. Hillman is dedicated to ensuring your rights are protected, you understand every step of the process, and you have every possible right reinstated as expeditiously as possible.
If you or someone you love is facing a criminal charge do not hesitate to contact the Law Office of Larrion L. Hillman to schedule your
 

FREE

 

consultation.